Are you thinking of opening a drug and alcohol rehab center?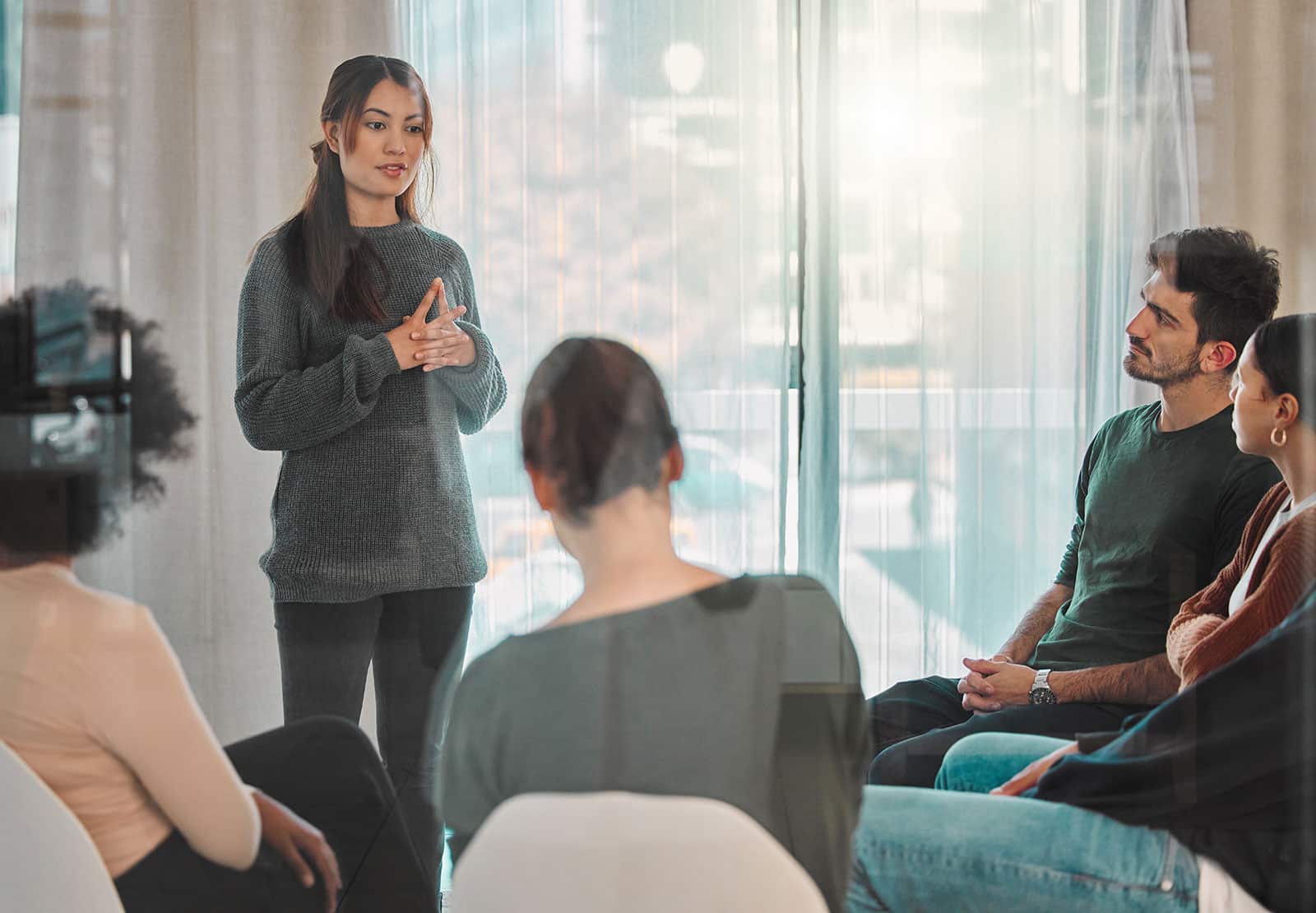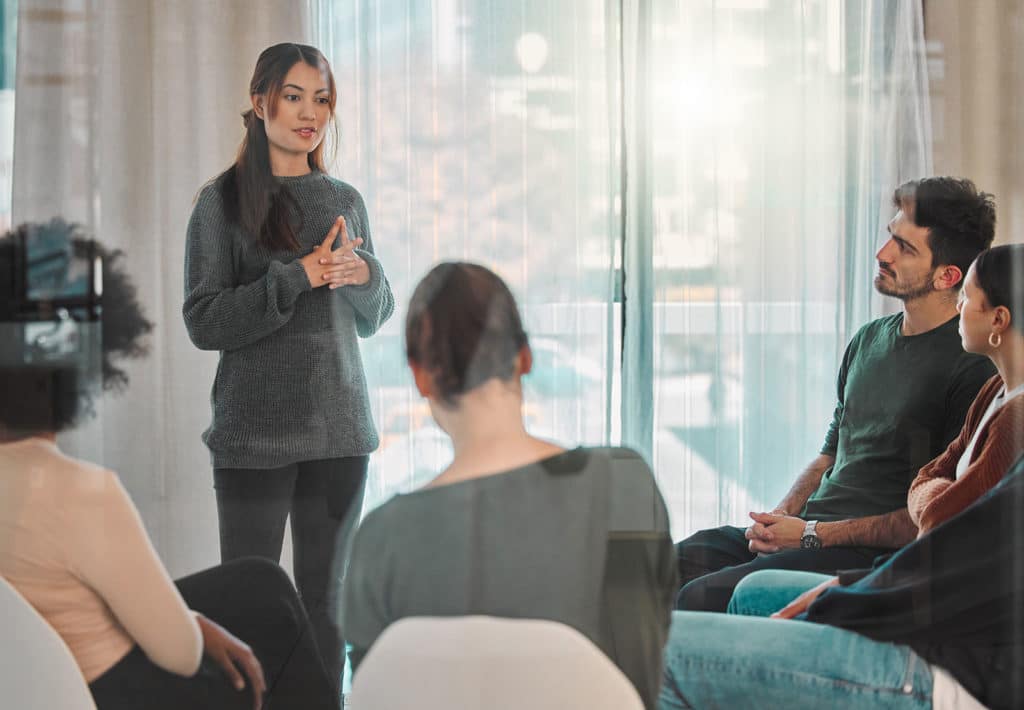 In 2023, it's not surprising that more doctors and others in healthcare want to open addiction treatment centers and drug rehab facilities. Substance or drug abuse continues to increasingly cause harm and even death in the province of Ontario and all of Canada. Common addictive substances that most patients and their family members or their loved ones turn to for quick highs or self-treatment of mental or physical health problems include alcohol, nicotine, cannabis, prescription drugs like Adderall, Kratom, and illegal drugs (i.e., cocaine, ecstasy / MDMA, opioids, and methamphetamines).
Yet, an individual or group can't simply buy a building and open it to the public when they want to offer drug or other substance abuse treatment and rehabilitation services. This guide covers the basic details and steps that potential addiction treatment and drug rehab facility owners need to know before opening a recovery center in Canada.
1. Make a Business Plan
All business owners must have a business plan and pro-forma to start. It's the guideline that helps you direct your every action and decision. This will help with income estimation and maintenance, revenue/expenditure calculations, and your marketing budget. This overall plan is made of several lists and smaller plans. It starts with an outline of patient and service types. The owner or owners must decide the demographics of the people they hope to help and the specific types of addictions they plan to treat.
Extent of Services
You need to decide the number and extent of services you plan to offer at your treatment facility, which can help you pick the location and size of the structure or structures. The therapies for one addiction or addict won't work for every other type of addiction or person struggling with a substance problem. Every detail you find can help you create guidelines for one or more addiction and patient types. Will it be a complete continuum facility that offers Partial Hospitalization Program, Intensive Outpatient Program (IOP), inpatient residential housing, and detox? This information can help you better understand your facility and funding needs.
Understand the Industry Demand
It helps if you also review the success and failure rates for this business type and industry to help you better understand the specific areas you need to pay close attention to when setting up and running the business to prevent short-term and long-term failures. With these details, you can anticipate extra upfront costs that can help reduce risks.
Cost
It would help if you also chose whether you want to offer for-profit or non-profit services. With either option, you need to research and explore available funding opportunities. After all, the facility owner or owners must deal with various costs. It would be best to break down the expected expenses and financial obligations. It would help if you also determined what you hope to achieve profit-wise in the upcoming year and the next five years. With these details, you have a better chance of preventing failure and receiving support from financial institutions and others.
We also recommend that doctors and others interested in opening for-profit and non-profit facilities explore resources provided by Addiction and Mental Health Ontario, The Centre for Addiction and Mental Health, and the Canadian Centre on Substance Use and Addiction.
By creating multiple lists and plans, an owner or owners can see the larger picture and navigate problems that inevitably pop up when starting a new business. You can incorporate more flexibility into your plans as well, which helps keep the overall direction of the business plan intact during rapid, last-minute decisions.
2. Register the Business
In Ontario, business owners must follow all provincial and federal registration guidelines. If a rehab facility owner plans to run a non-profit business, they must incorporate it. Visit the Government of Ontario's online "Start a Business in Ontario" page for details about registration and other important business startup tips. Use the link under "4. Register your business online.
3. Review the Licensing Requirements
Establishing a legal drug addiction recovery facility is a crucial step. Because recovery centers are subject to much paperwork and regulation, licensure is required.
Both individuals and member organizations must get specific licenses that can be obtained from local authorities. In addition, they must also meet a wide range of business and regulatory obligations, such as the "Adult Residential Treatment Standards" for the delivery of services.
The Government of Ontario doesn't require addiction treatment and drug rehab facilities to maintain one or more specific licenses. That said, on the same "Start a business in Ontario" page, step "5. Check if you need licenses and permits" directs the user to visit BizPaL to learn more about licensing requirements for specific business types. This free online tool breaks down requirements by location and industry.
New owners should also contact the Ontario Ministry of Health and Long-Term Care for information about licensing requirements for personnel and facilities that provide healthcare and medical services.
4. Pursue Professional Facility Accreditation
Nowadays, having The Joint Commission (JCAHO) or CARF accreditation is quite significant. More insurance companies require one of these two accreditations to receive treatment.
The Commission on Accreditation of Rehabilitation Facilities (CARF) is a non-profit organization that assesses drug addiction and dual-diagnosis programs. In fact, CARF is the biggest accrediting body for addiction treatment clinics in the United States.
The Joint Commission is the second-largest accrediting organization for addiction rehabilitation programs in the U.S., accrediting hospitals, medical rehab facilities, and other addiction rehabilitation programs and providers.
On the other hand, the three most recognized accreditation options in Canada for addiction treatment and drug rehab facilities are Accreditation Canada, the Canadian Centre for Accreditation, and the Council on Accreditation.
Why Accreditation Matters
Although it's not typically a legal requirement that a facility has accreditation, members of the public often feel more comfortable knowing that they're receiving treatment and care through a facility that has received high marks for providing top services, quality care, and meeting the highest professional standards.
Accreditation helps guarantee that owners and staff comply with all regulations and standards. It also helps employees better understand their functions and the functions of their coworkers. It can even contribute to employee motivation, job satisfaction, and beneficial employee feedback. These factors can help the business grow and prosper in the most positive ways possible.
5. Hire Excellent Healthcare and Other Staffing Professionals
It's essential to recognize at this point that the only way patients can heal and enjoy success on their recovery journey is with the help of caring professional medical staff who are the best in their field. The facility must at least have physicians, nurses, therapists, sober coaches and transportation specialists, administrative and janitorial staff, and case workers. Each team member must work well with others to provide personalized services that meet unique client needs.
Members of the best teams share certain qualities:
They're top-notch or highly respected in their field.
They've met or exceeded educational and licensing requirements for their position.
They're well-known for their care, compassion, and professionalism.
The site must also have staff members in critical decision-making and safety roles, including a medical director who oversees all medical personnel. This clinical director oversees all administrative and clinical personnel, patient case managers and care specialists, computer and internet technology technicians, guards, and others who maintain the site's security and related plans and equipment.
6. Pick a Suitable Location
Before staff can enter a building, the owner must pick a site that features existing structures or offers construction opportunities. The choice of location depends on many factors, including whether current facilities meet health and safety codes and the cost of building entirely new ones.
Zoning Laws
The site must meet all of Ontario's health, safety, and zoning regulations. The Government of Ontario offers several helpful online resources about these areas, including the Citizen's Guide to Land Use Planning page, which includes information about zoning bylaws and building permits (see Table of Contents link) and Ontario's Building Code.
Convenience
Additionally, the facility must geographically offer a convenient spot for transport to and from other rehab facilities, hospitals, clinics, doctors' offices, jails, grocery and shopping outlets, and residential areas. It should have enough room to house a specific number of patients during rehabilitation at any given time. It also needs spaces for at least an office, a reception area, a security and communication technology hub, a kitchen and cafeteria, therapy rooms, an on-site drug and medication storage area, and an emergency medical unit as well.
Rehabilitation Center Design Standards
Other considerations typically relate to specialized treatment and recovery services, such as treatment programs and projects for improving mental and physical health, helping addicts rediscover themselves, and tools for living balanced lives filled with promise and hope. For example, the facility might need a room for individuals and groups to participate in art programs used as therapy or an indoor or outdoor pool for hydrotherapy and other water-based treatments. Another room might function as a classroom or workshop where former addicts can learn critical life skills. The business must also have a garage or fleet storage area if it offers sober or other transportation services.
7. Secure Client Records and Privacy Regulations
Health Information Custodians are accountable under PHIPA for ensuring that personal health information is gathered, processed, stored, and disseminated in a manner that preserves the confidentiality of such information and the privacy of persons.
All directors and other personnel at the facility must handle personal identification and health information with the utmost care. This type of care isn't only the right thing to do when those struggling with addiction can face social stigma and suffer damage to their reputations if their situation becomes public. It's also a legal requirement.
Best Practices
Staff must maintain easy-to-access, accurate information about patients at all times in secure locations.
A plan needs to exist that outlines, as clearly as possible, the steps employees must take to maintain security and keep private details hidden from the public.
Employees must create all client records using specific documentation and formatting standards to maintain uniformity.
They must also receive training that outlines proper storage, access, and disposal of documents and records over time.
Every person who comes in contact with private patient details while working at the facility must comply with personal- and health-related information privacy regulations for all documents, including admission paperwork, diagnosis reports, social and health histories, medical personnel notes, therapist recommendations, travel documents and discharge and post-discharge forms and follow-up reports. For example, each facility employee must comply with the Personal Health Information Protection Act (PHIPA) rules.
8. Important Additional Legal Considerations
Insurance
Every business owner in Ontario should carry multiple insurance policies. For example, the business needs liability insurance to cover any incident in which an employee commits an error or an unsatisfied client or their family decides to direct their anger at the owner and staff via the courts. Other forms of insurance provide coverage in the event of damage to the physical structure or structures of the facility by individuals, groups, or nature and driving-related issues when dealing with employees using business vehicles for themselves or the transportation of clients.
Since all these areas are incredibly complex legally, especially when operating a facility that deals with health and medical care, the business owner or owners must seek insurance and legal advice before making any investments or starting the business. The owners must consider modern concerns that can prevent insurance coverage or result in lawsuits, such as dependence on artificial intelligence (AI) when offering business website chat services or general addiction information. They must also consider the costs and legal requirements to protect electronic healthcare records on secure servers or cloud hosts. These considerations include the legal problems that can arise if a client harms themselves or others and survivors decide to hold the facility owners or personnel accountable.
9. What About SEO Marketing?
Marketing is the last area that an addiction treatment and drug rehab facility owner or owners must consider. It's by no means the least important area. In fact, your marketing plans and strategies can decide your rehabilitation center's fate.
It's obviously our area of expertise. With this in mind, we decided to address it last. A business in this industry can't hope to build a fantastic reputation and attract investors and clients without solid online and offline marketing and promotional strategies or a campaign.
At SEO North, we provide full-service coverage for all your marketing needs. We can help you build a website that attracts traffic and generates a high search ranking. We supply the support rehab facility owners need to succeed with search engine optimization, content writing, press release, media, and related areas. We can even help with the facility accreditation process.
For more information about this topic or our comprehensive services, call our experienced team or email [email protected]. We can help you build a treatment and rehab center that makes your Ontario community and the people who live within it happier and healthier.
FAQ
What qualifications do I need to start a drug rehab center in Canada?

What kind of funding do I need to start a drug rehab center?

Are there special regulations or licensing requirements for drug rehab centers in Canada?

How can I attract clients to my rehab center?

What types of programs should a drug rehab center offer?

How do I hire the right staff for a rehab center?

How do I ensure the success and sustainability of the rehab center?
---
Published on: 2023-06-06
Updated on: 2023-06-06